Our Mission To Help You Look Your Best
Youthful Obsession™ (YO!™) offers state-of-the-art Anti-Aging procedures and products that help you achieve healthy, beautiful skin and leave you feeling confident and restored.
As the "Top-Rated" medical spa in Edgewater, we are proud to offer non-invasive procedures to treat your aesthetic needs. We focus on:
Enhancing your natural beauty through collagen induction therapies
Optimizing your skin to maintain longevity of results
Correcting hyperpigmentation/ sunspots/ uneven skin tone
Fine lines and wrinkle reduction
Improving skin texture
Skin tightening
Skin rejuvenation
Facial rebalancing
Non-surgical facelifts
Scar/ Acne scar reduction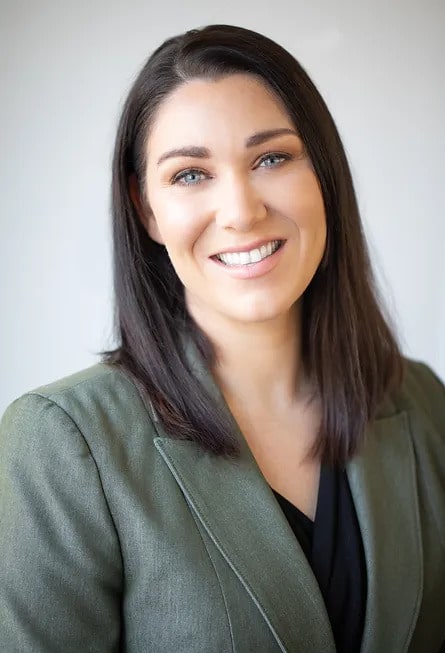 Dr. Christine Rooke, CRNP
Proprietor & Nurse Practitioner
Dr. Christine Rooke grew up in Edgewater, Maryland. After gaining a decade of nursing experience, she attended Drexel University in Philadelphia, Pennsylvania where she graduated with her Master of Science in Nursing- Family Nurse Practitioner in 2016. She attended Johns Hopkins University School of Nursing graduating in 2020 with her Doctor of Nursing Practice and Nurse Educator Certificate. She worked as a Certified Registered Nurse Practitioner (CRNP) with Johns Hopkins University School of Medicine from 2016-2020. After discovering her love for anti-aging medicine, she established Youthful Obsession to bring anti-aging services to her hometown.
​Christine is board certified by the American Association of Nurse Practitioners. She obtained her certification in aesthetics through Empire Medical Training and Aesthetic University. Her professional interests include aesthetic medicine, anti-aging medicine, lifestyle and functional medicine, preventive medicine, and health and wellness through diet and exercise.
Scheduling:
At Youthful Obsession your time with us is valuable, so appointments are required. We encourage you to schedule appointments well in advance, especially prior to major holidays. Please note that upon scheduling your appointment, you will be asked to provide a credit card number to secure your appointment. Please refer to our cancellation policy prior to reserving your appointment time. Scheduling an appointment is your acceptance of this policy.
A Visa, Mastercard, Discover, or American Express credit card is required to hold your appointment(s). We observe strict privacy policies and will not disclose this information to any other party. Your credit card number will be securely kept in your history file.
We do offer complimentary consultations as a courtesy to all clients.
Cancellation Policy:
Should you need to cancel, please do so at least 24 hours in advance of your scheduled appointment. If you cancel with less than 24 hours' notice, your credit card on file will be charged a cancellation fee of $50. If you do not arrive at your scheduled appointment without providing notification, the service will be considered rendered, and you will be charged the cancellation fee of $50. Appointments scheduled for Monday must be cancelled/rescheduled by close of business on Friday in order to avoid cancellation fees.
Should you arrive late for a scheduled appointment and time does not allow us to perform all of your treatment, the full amount of the service or the cancellation fee will be charged to your credit card on file.
Appointment Reminder Policy:
As a courtesy to our clients, we will send you a text message and/or email reminder 48 hours prior to the scheduled service. If you choose not to provide us with your cell phone number or email, we will be unable to offer you a reminder. Should the appointment reminder system fail for any reason, and you do not receive an appointment reminder, it is still your responsibility to manage your appointment and adhere to the cancellation policy.
Arrival:
Please arrive 10-15 minutes prior to your appointment, so you'll have plenty of time to unwind and do any paperwork that may be required. Late arrivals will limit the time of your treatment, as your appointment will end at the scheduled time to accommodate the next patient's appointment. We will do our best to accommodate you; however, in some cases, it may be necessary to reschedule your appointment. In such cases, the cancellation policy will apply.
*Children: *
Children under the age of 13 years old are not permitted to accompany you to your appointment. We cannot be held responsible for your children.
We do not provide services for anyone under the age of 16 years old.
Product Return Policy:
We think our products are the best and we think you'll enjoy them just as much. We do not accept returns or exchanges on any products. Some exceptions may apply.
Service Return Policy:
All treatments and packages are non-transferable and non-refundable and expire one year from the purchase date. Any unused services in your package will not be refunded.
Gift certificates:
Gift certificates are not redeemable for cash and cannot be replaced if lost or stolen. Gift Certificates are valid for one year from the purchase date.
Referral Policy:
Referrals are greatly appreciated and are the highest compliment you could give us! To show our appreciation, if the patient you refer purchases a treatment, you will receive a $25 credit to be used towards any service of your choice. It's our special way of saying thank you for spreading the love!
*Inclement Weather: *
If the forecast is calling for inclement weather, please call the office to confirm we are open. If we close the office, we will call or text to reschedule.