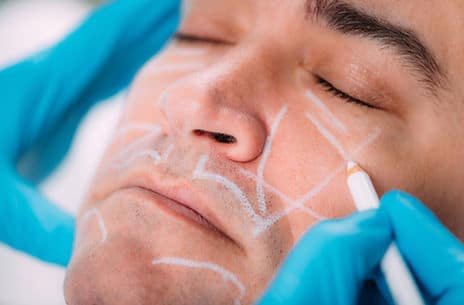 What is Facial Rebalancing?
The art of facial rebalancing entails a keen eye for symmetry and understanding of facial anatomy through the decades of life. Utilizing the appropriate medium, we revitalize the face and give a little more symmetry where we can. While results can be seen instantly, the best results will take several months.
How Does Facial Rebalancing Occur?
Below you will learn about how different medium are used to create facial rebalancing.
Neuromodulators used to control muscles. This means erase wrinkles with movement, slimming the jawline and treating bruxism, and creating a lip flip.
Dermal Fillers used to add support and volume where it is structurally needed. Not all fillers are created equal. Some are more firm, while others absorb more water. Fillers are strategically placed to create a natural appearance without looking too overdone.
PDO threads used to boost natural collagen production and give a lift to loose and sagging skin. As with dermal fillers, PDO threads can be used to enhance jawlines also.
Collagen induction therapies play a big role in facial rebalancing. They not only rebuild your natural collagen and elastin, but leave you with healthier skin. Collagen induction therapies improve skin laxity, skin tone and texture, hyperpigmented areas (brown spots), scar appearances, acne pitting, stretch marks, and of course fine lines and wrinkles.